Back to About Us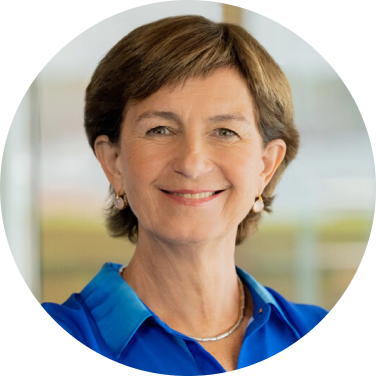 Anne Lesage, Ph.D.
Chief Early Development Officer
Dr. Lesage co-founded Pharvaris and has led the translational science, preclinical and non-clinical development since its inception. Dr. Lesage has over 30 years' experience in drug discovery, preclinical and early development.
Dr. Lesage held different leadership positions with increasing responsibility in the neuroscience drug discovery unit at Johnson & Johnson. By 2010, Dr. Lesage was biology head of psychiatry. Dr. Lesage is an inventor on 9 patents and an author of 45 publications. Dr. Lesage founded GrayMatters Consulting in 2010 and advised early and late-stage biotech companies, venture capital organizations, and government agencies and initiatives. In 2013, Dr. Lesage co-founded Kosa Pharma.
Dr. Lesage is trained as a biochemist and holds a Ph.D. in molecular biology. Dr. Lesage studied biochemistry at the University of Ghent, received her Ph.D. in the group of Professor Walter Fiers, and was a post-doctoral fellow in the Child Psychiatry department of Stanford University Medical School and in the CNRS Laboratory of Viral Oncology of Hospital Paul Brousse in Paris.