Back to About Us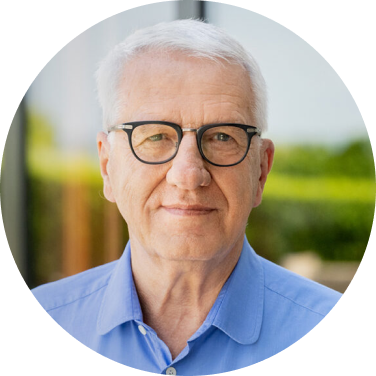 Jochen Knolle, Ph.D.
Chief Scientific Officer, Chief Operating Officer
Dr. Knolle co-founded Pharvaris and has served as Chief Scientific Officer and Chief Operating Officer since its inception. Dr. Knolle's experience spans 40 years in the pharmaceutical industry. Dr. Knolle is named as an author of many publications and as an inventor for many patents, including the approved therapeutics Quinapril, a marketed ACE inhibitor, and icatibant.
From 1978 to 1998, Dr. Knolle worked in several functions in the central pharmaceutical research unit of Hoechst AG and Hoechst-Marion-Roussel (HMR). In 1998, Dr. Knolle left HMR to join Axys Pharmaceuticals (now Celera) in San Francisco, where he served as VP for Medicinal Chemistry and structural biology. From 2001 to 2008, Dr. Knolle was the Chief Scientific Officer and Head of R&D in the management board of Jerini AG in Berlin, Germany. In 2008, Dr. Knolle left the management of Jerini AG and established JCK Consult.
In addition to his consultancy activities, Dr. Knolle acts as a board member for Thermosome. He co-founded Kosa Pharma and 3B Pharmaceuticals and has been a board member for the Charité Research Organisation GmbH and a Senior Advisor for Kurma Partners. Dr. Knolle studied chemistry in Göttingen and Münster. After a post-doc in the laboratory of the Nobel Laureate E.J. Corey at Harvard University, he joined the pharmaceutical unit of Hoechst AG in 1978.