Back to About Us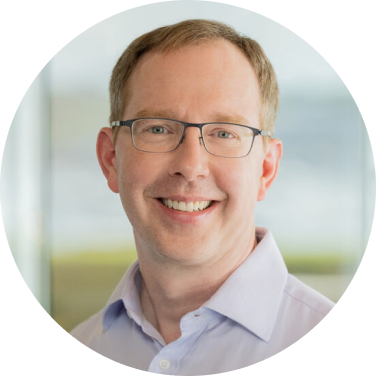 Morgan Conn, Ph.D.
Chief Business Officer
Dr. Conn joined Pharvaris in 2017 and has over 15 years of experience in the biopharmaceutical industry. He holds responsibility for Corporate Development, Investor Relations, Public Relations, Finance, and Information & Technology.
Previously, Dr. Conn worked at PTC Therapeutics from 2001-2017, moving from Research to help build the Business Development function, holding positions of increasing responsibility including global head and Vice President, Business Development. During this time, Dr. Conn was instrumental to all corporate transactions, including collaborations, licenses, and acquisitions with leading pharma, biotech, and academic organizations, and supported private and public financing events behind the company's growth from a discovery organization to a global commercial entity. Dr. Conn's portfolio includes transactions and financings supporting three rare pediatric neuromuscular medicines now commercialized: TRANSLARNA (ataluren), EMFLAZA (deflazacort), and EVRYSDI (risdiplam). In 2017, Dr. Conn founded CallisBio, a consulting firm offering strategic and implementation services in biopharma business and corporate development including transactions and financing.
Early in his career, Dr. Conn served as an Assistant Professor in Chemistry at Amherst College, with a cross appointment in the Graduate Molecular and Cellular Biology program at the University of Massachusetts (Amherst). Dr. Conn holds a B.Sc. (Hons) in Chemistry and Biochemistry from the University of Toronto, a Ph.D. in Organic Chemistry from the Massachusetts Institute of Technology as both an NSF and NSERC predoctoral fellow, and studied as a post-doctoral Research Fellow of the Miller Institute for Basic Research in Science at the University of California, Berkeley.